3 DAY CONFERENCE
ProgNET London 2019
Topics covered at

#ProgNET
.NET is constantly evolving. Sharpen your skills and stay in-the-know with ProgNET London: the three day conference covering the most important .NET developments.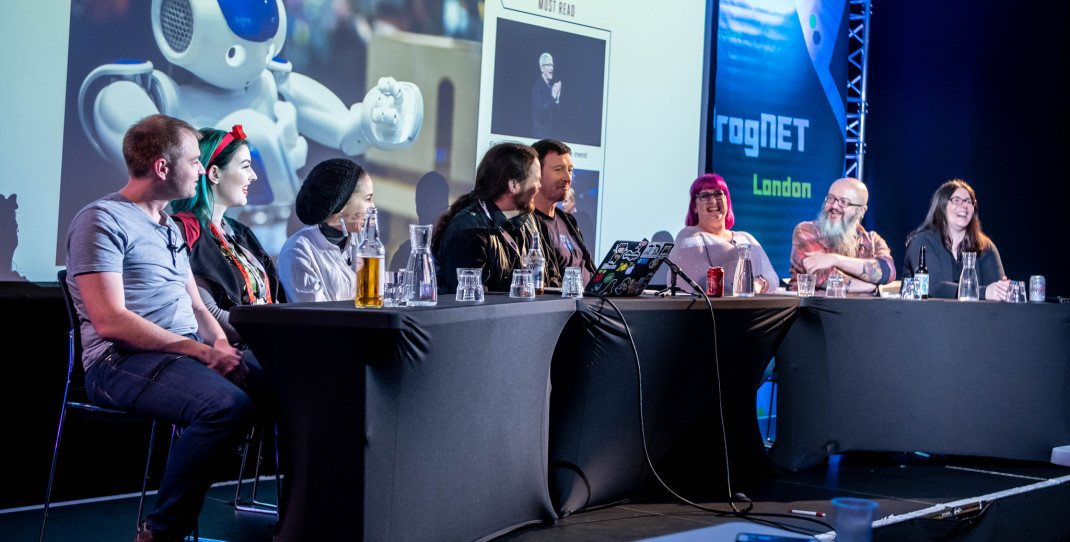 A Different Kind of Conference
We know how it goes. You go to a conference, listen to awesome talks and leave full of ideas you can't wait to implement. The next week you're back at your desk and the finer details are slipping away...
ProgNET London does things differently.
With one day of talks followed by two days of practical hands-on workshops, ProgNET London has you put down those 'lecture notes' and start deploying your new skills straight away. Here, you'll be writing your own code under the guidance of leading experts. So there's no need to worry about those after-party beers wiping away your new-found .NET knowledge!
View Full Programme →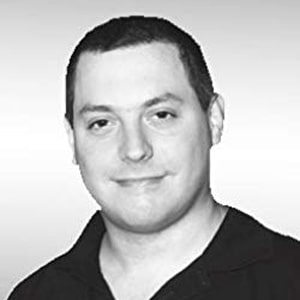 Roy Osherove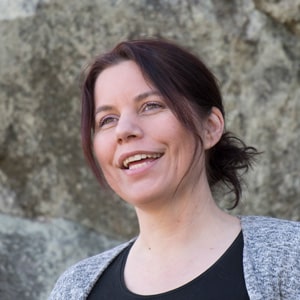 Tess Ferrandez
Oren Eini aka Ayende Rahien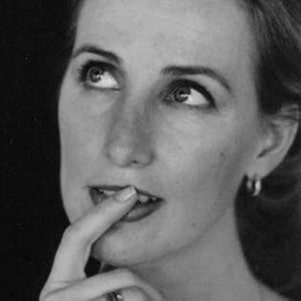 Michele Bustamante
Diversity Scholarship Plan
Skills Matter is proud to share our Diversity Scholarship Plan which provides support to those from traditionally under-represented and/or marginalised groups who may not normally have the opportunity to attend this event.
More information here.
Volunteer
Get a free ticket in exchange for some help setting up the conference and a few hours on the days of the conference.
More information here
Code of Conduct
We are committed to providing a friendly, safe and welcoming environment for all. Learn more in our Code of Conduct.
CodeNode
CodeNode is the UK's largest venue dedicated to Technology events and was designed to provide a space for Skills Matter's community of software professionals to come together and enjoy meetups, conferences, training and networking events. With fantastic transport links and located in the heart of London's Tech City, Codenode welcomes thousands of engineers each year, who come together to learn and share skills, exoerience and collaborate on projects.
CodeNode features six dedicated event spaces, a large break-out area, complete with fully-licensed bar, reliable wifi, plenty of power sockets, and 6 dedicated event and collaboration spaces.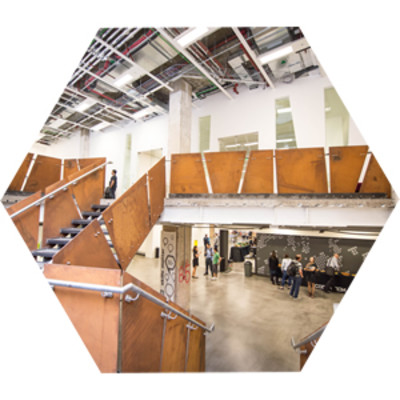 Help Us Shape the Conference - Share your ideas here!
We'd love your ideas on how we can better create the next edition! Let us know what kind of conference you would enjoy, share with us which experts you would like to learn from and contribute to the direction of the event! Share your ideas in the form below.
ProgNET Diversity Scholarship Plan
Skills Matter is proud and happy to share our ProgNET Diversity Scholarship Plan which provides support to those from traditionally underrepresented and/or marginalized groups in the technology and/or open source communities who may not have the opportunity to attend ProgNET for various reasons.
Scholarships are awarded based on a combination of need and impact. Scholarship recipients will receive a complimentary ticket to the conference.
Please note, travel expenses are not covered under this scholarship and are the responsibility of the scholarship recipient.
Eligibility
Applicants should be from a traditionally underrepresented and/or marginalized groups in the technology and/or open source communities and be unable to attend without some assistance.
We look forward to having you at ProgNET 2019!
To apply please fill in this form:
Volunteer at the ProgNET 2019!
Interested in .NET, and eager to learn the latest news? You have the chance to get a free ticket to the ProgNET 2019! All we need from you is some help in setting up the conference, and some hours of your time on the days of the conference! You will be free to attend the conference for the remainder of the time.
Are you ready then? Email us at conferences@skillsmatter.com and we will put your name down as a volunteer for ProgNET 2019! Shifts and detailed info will be confirmed about one month prior to the conference.
Joining us for ProgNET London 2019 and want more? Make it a whole week of .NET learning with these fringe courses...
Call or email our team about the ProgNET Fringe Package for a special discount on bundle tickets!
Functional Concurrency in .NET with C# & F
9th - 10th September 2019 Are you interested in unleashing the power of functional programming? Join Riccardo Terrell on this exciting course and learn best practices necessary to build concurrent and scalable programs in .NET covering OnPrem and Cloud based applications. This hands-on workshop will explore the powerful and accessible tool of parallel computation. This course teaches how to optimize and maximize performance of an application, how to most effectively use multi-core computation and maximise the computational resources utlisation, which is used across a range of industries and applications. Get your ticket here!
Modern Application Development with C# and .NET Core
16th - 19th September 2019 This four-day practical .NET Core training course is perfect for those wanting to learn how to use this powerful platform to deliver high-performance software applications. Join Dylan Beattie, systems architect, developer and Microsoft MVP, in a series of collaborative workshops where you will learn how to develop modern software applications using C#, .NET Core and the rich ecosystem of tools and services that's available for .NET developers. Starting with the fundamentals of the C# language and the .NET runtime platform, you will look at how to create your first .NET Core application; how to use the dotnet command line tools to create websites, APIs and class libraries; and how best to deploy .NET applications. Get your ticket here!
Available Packages
To discuss sponsorship opportunities please contact the team:
Press Pass Registration
Skills Matter gives out Press Passes to both in-house and freelance editors, journalists, bloggers and influencers. We encourage those who have a genuine passion for tech and love to share great stories with tech communities and industries to apply.
Hold tight, skillscasts coming soon!